American Conservative Values ETF (ACVF)
ACVF is the first ETF for ideologically Conservative investors.
ACVF was created and is advised by Ridgeline Research LLC ,a Washington D.C. based investment adviser.
Ridgeline Research is led by highly experienced executives, each with more than 25 years of related experience.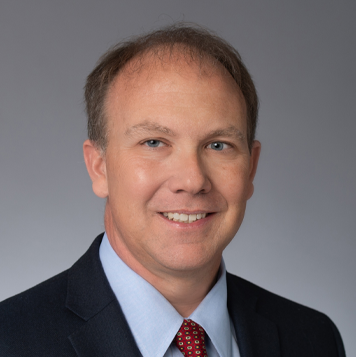 A proven investment professional with over 25 years of extensive investment management and trading experience, William (Bill) has been involved with the launch of 12 ETFs, 11 mutual funds, and the portfolio management of over 40 investment objectives. Some noteworthy products include:
1st Equal Weight ETF (RSP)
1st MLP product beyond ETNs (AMLP)
Early (2005) Hedge Fund Replicators (RYMSX & RYSTX)
Early (2007) Risk Targeted Liquid Alternative (ASFFX)
Early (2003) Multi-Factor Quantitative Equity (RYQMX)
Early (2012) Multi Asset Global Yield (GYLD)
Bill graduated from Purdue University with a degree in management. Following his graduation, he spent six years at Bankers Trust Company in a range of roles including currency trading, proprietary trading, derivatives structuring, emerging market fixed income, and currency trading. During his five years at Rydex Investments, Bill was the Director of Portfolio Management, responsible for overseeing and managing the portfolio team. He oversaw the portfolio teams' transition to quantitative management, defined the concept of hedge fund replication, and developed best practices for creating leverage within mutual funds.
Bill established Ridgeline Research in 2016 as a vehicle to develop his investment ideas and research apart from his role as CIO of Arrow Investment Advisors, which began in 2007 and ended in 2020.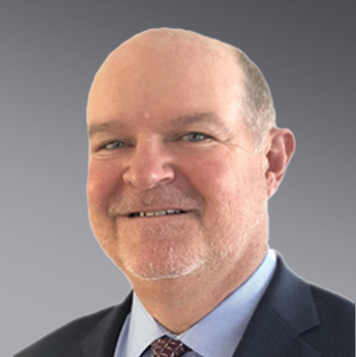 Tom Carter is a proven Exchange Traded Fund (ETF) and senior mutual fund executive with more than 25 years of experience growing and managing complex businesses. He took on numerous roles at ALPS Mutual Funds Services, culminating in the role of president of ALPS Advisors and ALPS Distributors. His roles at ALPS include:
Fund Controller (1994-1997)
Chief Financial Officer (1997-2005)
Managing Director Sales and Distributions (2005-2007)

President of ALPS Advisors and ALPS Distributors (2007-2017)
Tom led the development of ALPS Advisors and was responsible for its growth from zero AUM to over $18 billion. He created the closed-end business at ALPS, raising over $14 billion between 2004 and 2009 and his business unit generated 60% of the revenue and 90% of the profits for the company. When working as a member of the leadership team, revenue grew from $3 million to $140 million per annum. During his tenure, ALPS became the preeminent exchange traded fund distributor in the industry and Tom's work was instrumental in winning and growing the Select Sector SPDR business. ALPS took the Select Sector SPDR business over when the funds were $4 billion and had grown them to $150 billion as of 2017. Tom joined Ridgeline Research as President in 2019.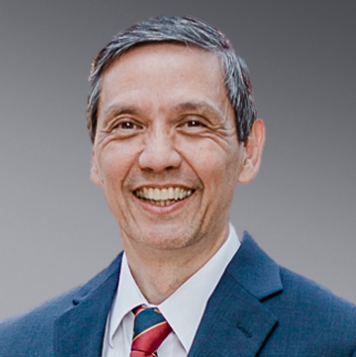 Political Research Consultant
Don is a Preeminent Conservative Advocate with over 30 years of experience. He was the publisher of Accuracy in Media (AIM) and the chairman of its sister organization, Accuracy in Academia (AIA). He has been actively involved with AIM for over 38 years and has spent many of those years working alongside his father, Reed Irvine, who founded AIM. Dons' many career accomplishments include:
Involvement with AIM and AIA for over 38 years
Former candidate for the Maryland State Senate
Social media influencer in politics
Prominent E-network columnist
As a former candidate for the Maryland State Senate, Don has actively sought to influence politics for more than 50 years. He has interviewed Senators and Congressmen and was a strong promoter of new media technology such as Facebook and Twitter. Don's prominent blog is frequently republished on influential conservative websites and he is a sought-after expert on fake news and the state of the media. In addition, his Facebook commentary videos have been viewed more than 2 million times. Don joined Ridgeline Research as a Political Research Consultant in 2020.
"Like-Minded Investment Advisers*"
* Ridgeline Research LLC, is not affiliated with these financial services firms. Their listing should not be viewed as a recommendation or endorsement. By clicking the links above you are leaving the American Conservative Values ETF's website and going to a third party site. Ridgeline Research LLC is not responsible for the content on third party sites.